Regular price
Sale price
$16.99 USD
Unit price
per
Sale
Sold out
MWLAS™ Hyaluronic Acid Facial Serum for All Skin Types (AST) | Fragrance Free and Vitamin C Options Available.
1oz/30ml

🌿 Made to order, by hand, in small batches to ensure freshness and maximum benefits. A custom blend of skin-loving essential oils is used, leaving behind subtle hints of: citrus and jasmine. Can also be ordered with Vitamin C, as well as fragrance-free by request (drop-down)!

✴ Proven anti-aging properties
✴ Helps diminish the look of fine lines
✴ Long-lasting skin relief benefits

💡 Great for All Skin Types, as well as:
✴ environmentally aged or sun damaged skin
✴ dry or sensitive skin, or poor skin elasticity
✴ skin that needs extra "TLC" during Retin-A treatments
✴ after micro-needling or using a facial roller

*A quick note: Many label designs are in the process of being updated (and this is one of them). The label showing now is the original label, but you may receive the new label style. Photo updates will be coming asap!*
________________________________

☞ This is not a very thick gel and may seem a bit more water-like to some; this is done intentionally, to keep it in its purest form, to penetrate deeper and provide the best results.

🔍 The top layer of the skin (the epidermis) takes the brunt of outside damage (toxins). As we age, the lipid barrier (fatty acids that trap in water and prevent irritants entering the skin) in the epidermis slows down. Everything from UV rays, to environmental pollution, to lifestyle choices (like smoking) cause damage. This damage results in more fine lines and wrinkles, dark spots, and drier skin.

💡 Hyaluronic acid (HA) is a sugar found naturally in our skin that holds water and helps keep it hydrated. Widely recognized as the most effective moisturizer ever discovered! Hyaluronic Acid fortifies the skin's natural barriers to help lock moisture in for an even more dramatic hydrating effect. Over time, this can help slow down the the deterioration of the lipid barrier and help protect and fortify it.
________________________________

☞ Can be used alone, or in conjunction with other MWLAS™ products. Created with the complementary steps in mind, this is recommended as *STEP 4* in the customized MWLAS™ routine.

🌿 To learn the skin type formulation recommended for you, please refer to the MWLAS™ visual quiz shown in the photos, or message me and I'll be happy to assist!
________________________________

🔍 WHY MWLAS™ HYALURONIC ACID?

This formulation uses what's called "low molecular weight" hyaluronic acid, which has a smaller molecule than regular hyaluronic acid. Molecules of "regular" hyaluronic acid are larger, which means the skin cannot absorb them and they remain on skin's surface. Making hyaluronic acid smaller means it can reach a bit farther into skin's uppermost layers for visibly enhanced results.

💡 A Pure Form of Low Molecular Weight (LMW) 7762 Million Daltons - This is the smallest size molecule and is able to penetrate into the deepest layers of the skin (the hypodermis) where most cellular repair takes place. It binds to water molecules, pushing them into the lower layers of skin to prevent dehydration there. This contributes to elastin production while stimulating the production of new collagen and supporting the collagen already present.

Basically speaking, Hyaluronic Acid brings in moisture, and it doesn't really care where that moisture comes from. This means that if you're in a dry environment, it may actually pull moisture out of your skin and up toward the product, leaving you feeling dryer than before. If you do live in a dry climate, try apply this product to damp or wet skin.

Share
View full details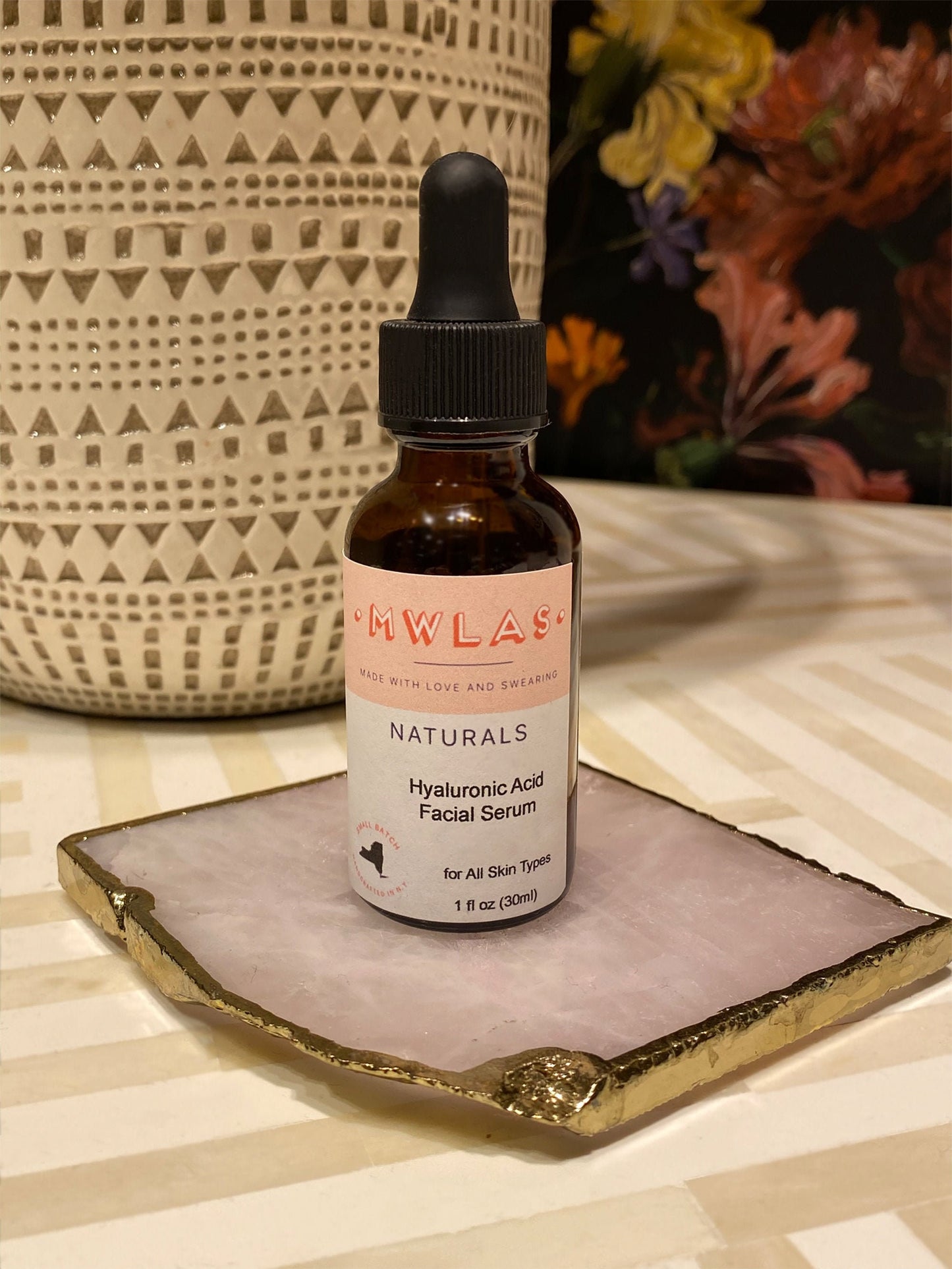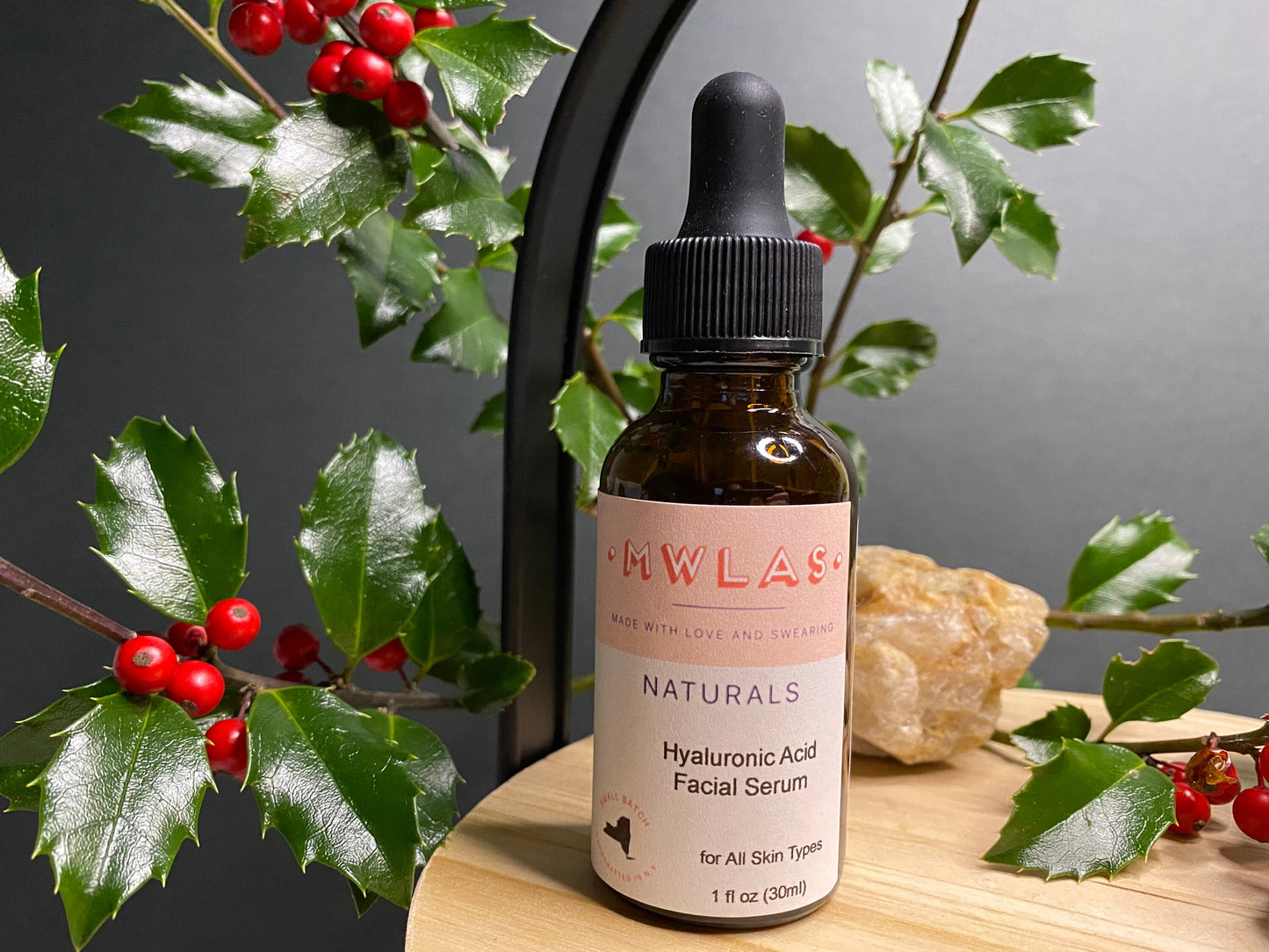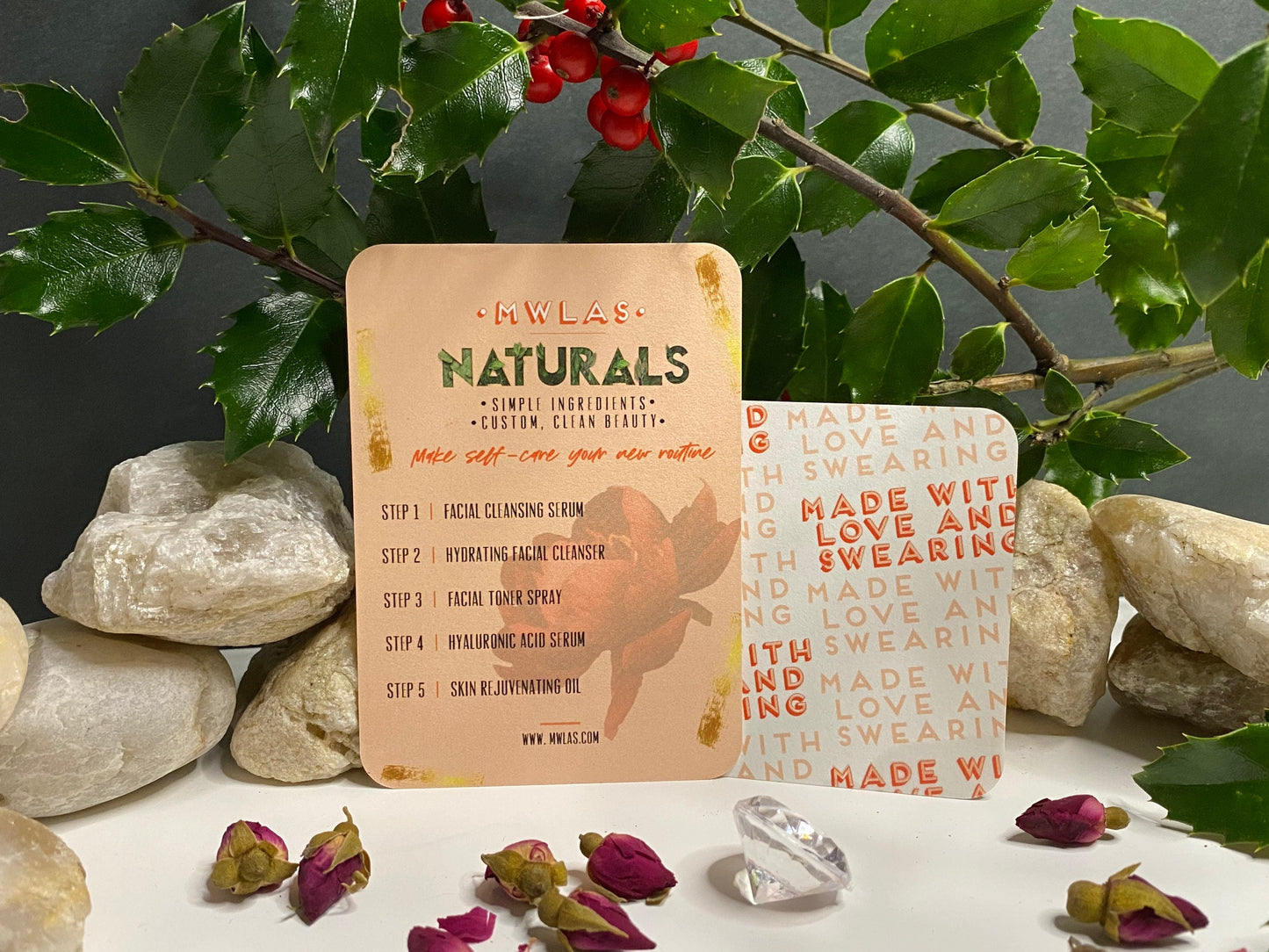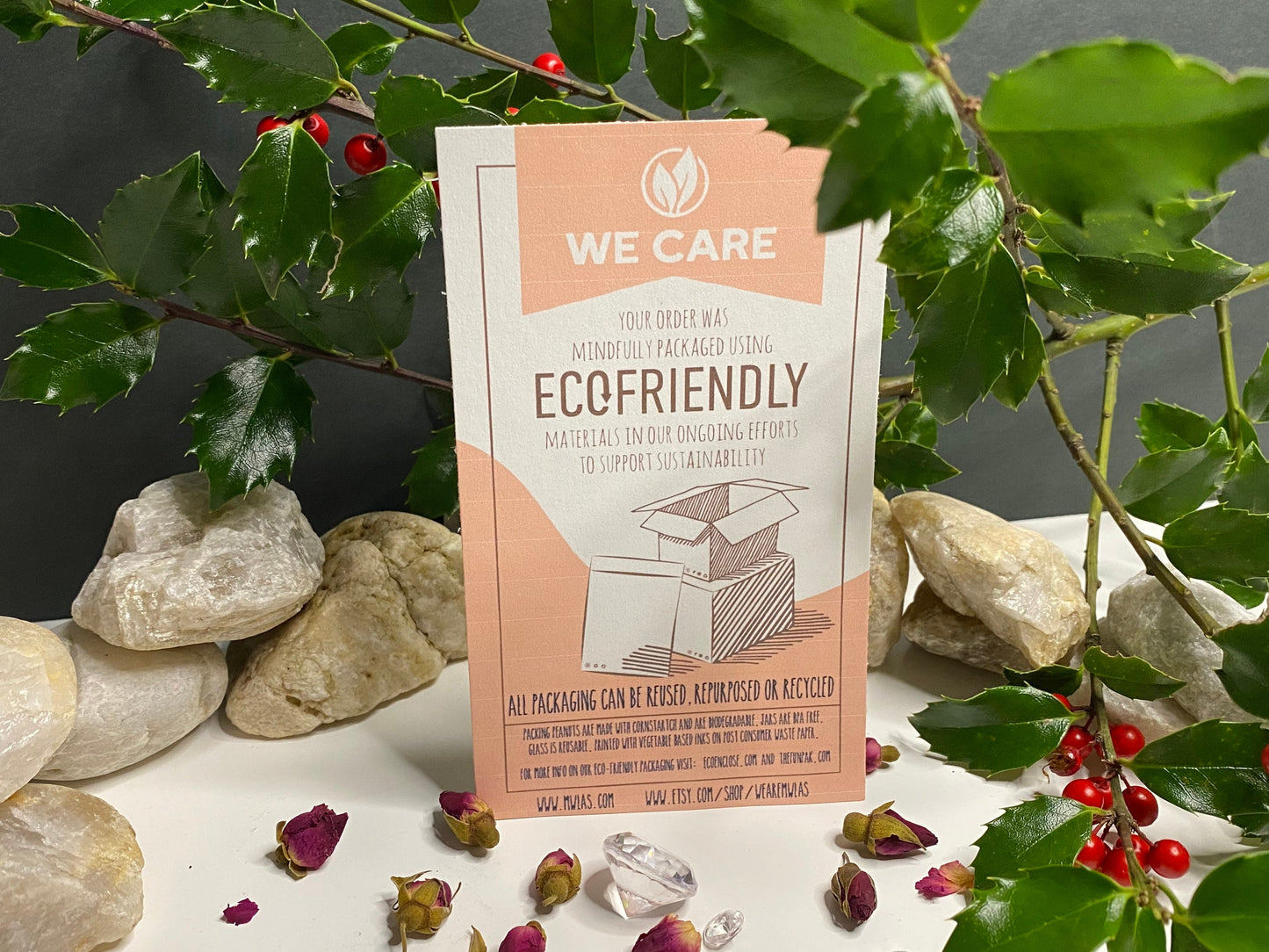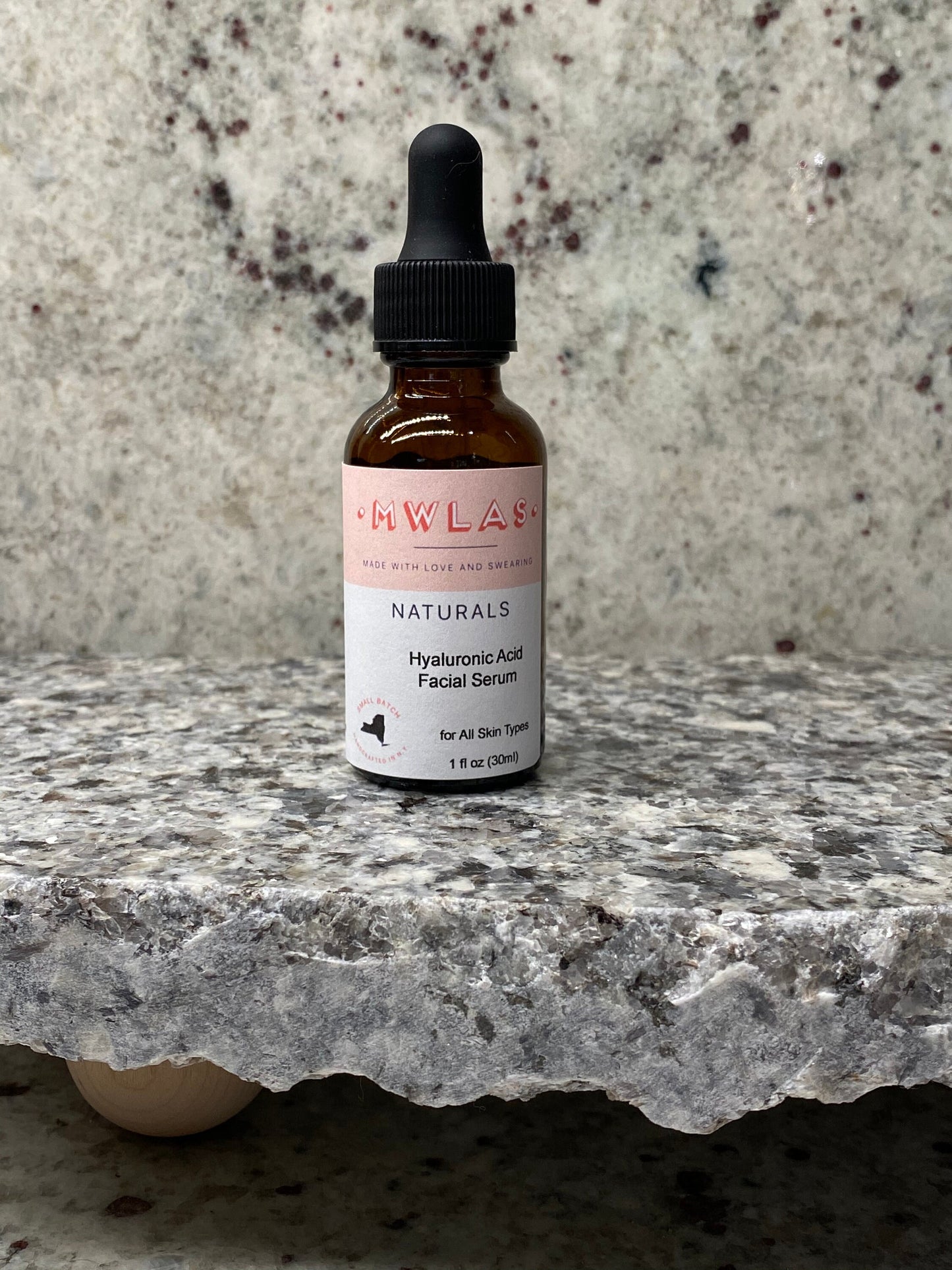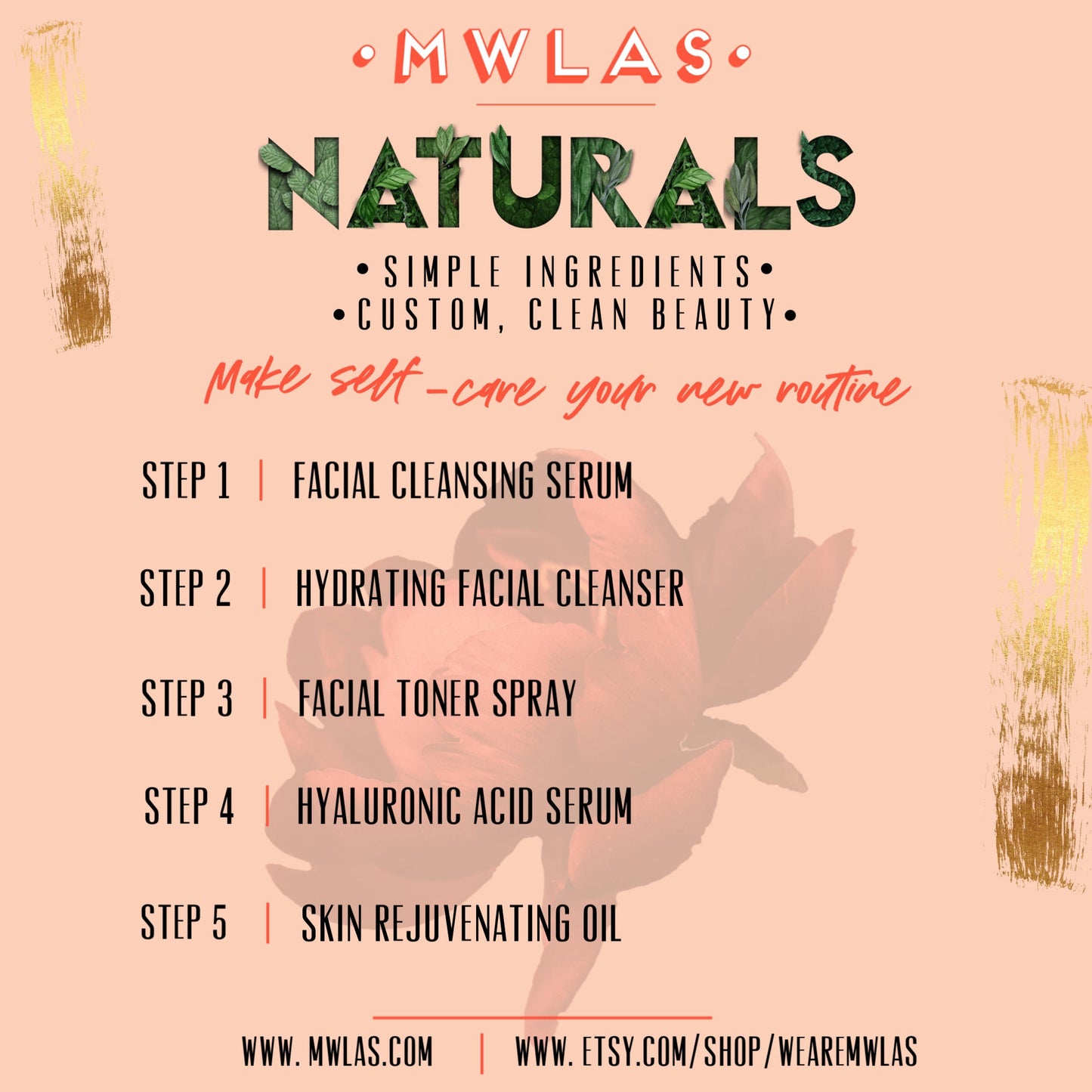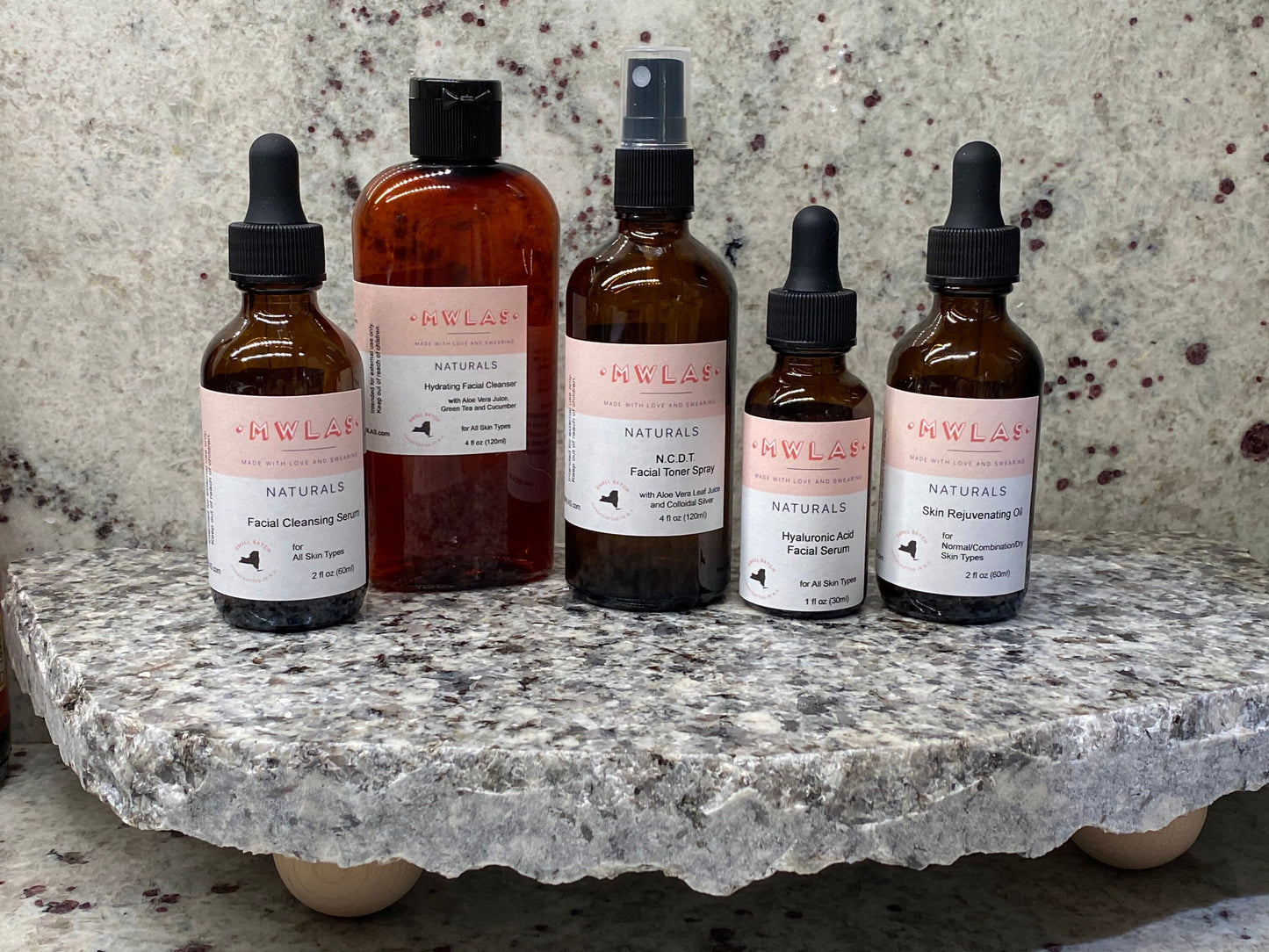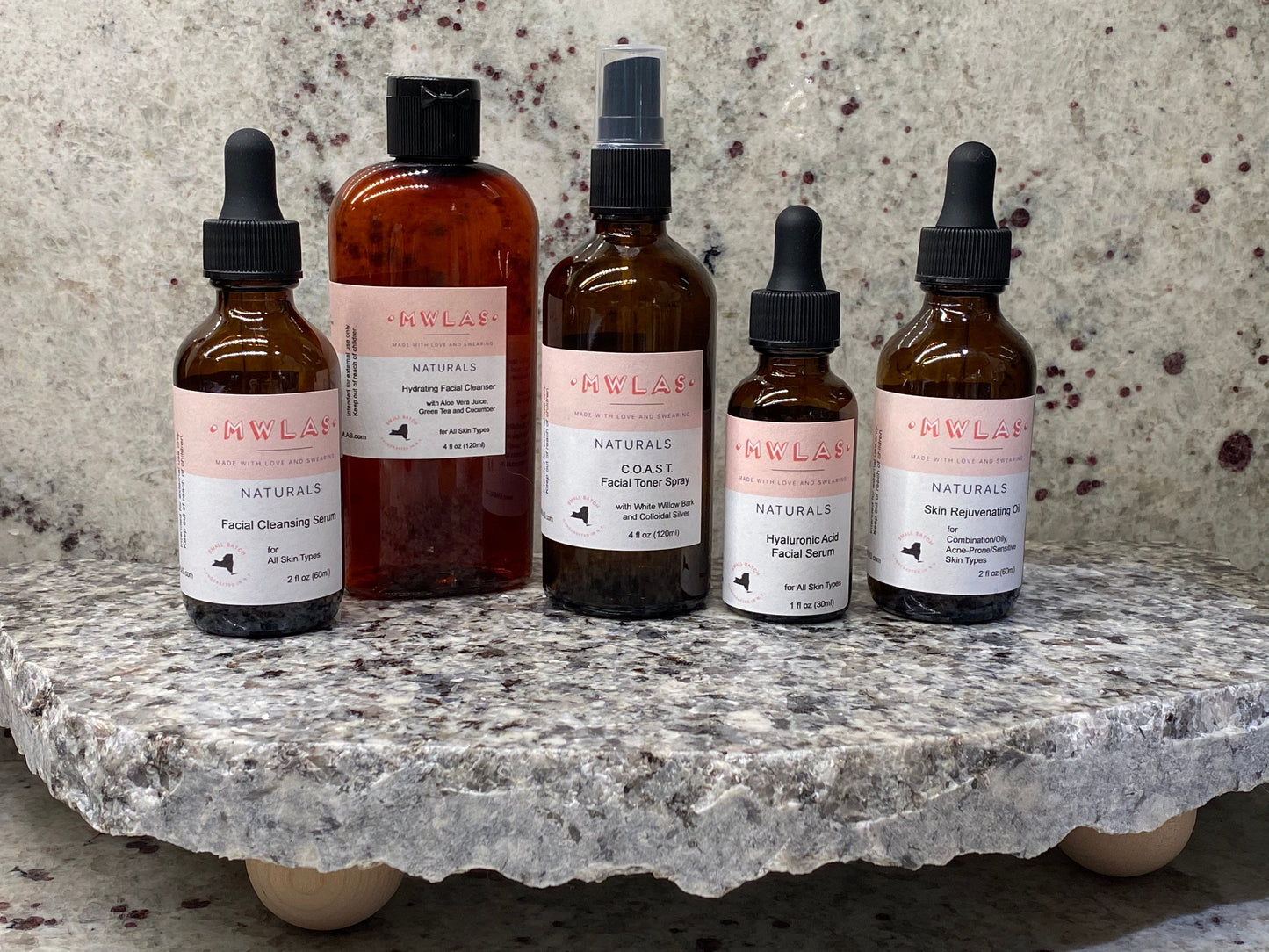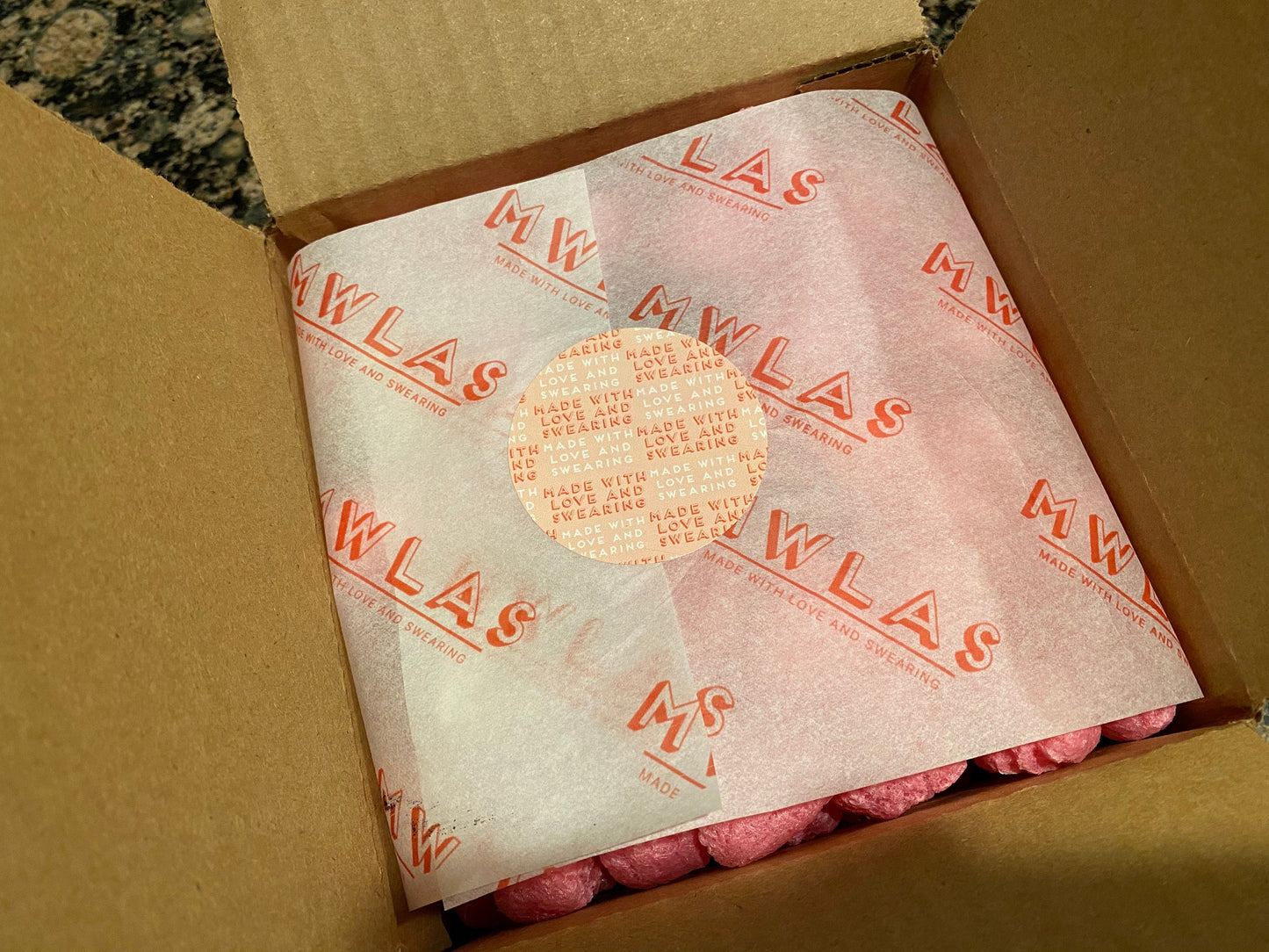 Collapsible content
SUSTAINABILITY

Hand crafted in small batches, every product is ethically and sustainably sourced.

100% Cruelty Free: The only animal I test on is my husband, who's THE G.O.A.T.
REQUIRED DISCLAIMERS

☞ Product not evaluated by the FDA. If irritation occurs, discontinue use. Intended for external use only. Keep out of reach of children.
☞ This is not a "cure" for any illness, disease, or condition. Please consult a medical professional if you have any additional concerns.
☞ MWLAS™ is not responsible for any allergies and/or usage issues that may occur.
☞ Full list of ingredients for all MWLAS™ products available here